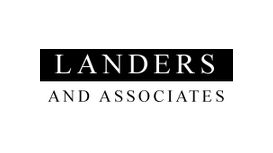 Landers and Associates is a firm of Chartered Building Surveyors and Building Design Consultants dealing with buildings of all ages and types.
The practice was founded in 1989 from roots established back in 1855.
Over the years Landers & Associates has flourished into a multi-disciplinary practice undertaking a wide range of architectural and surveying activities for clients in the commercial, educational, legal and public sectors. However the expansion of the service has not been at the expense of the personal touch. As a small and flexible practice, Landers and Associates can offer every client direct access to the decision makers leading each project team. This 'hands-on' approach not only ensures a prompt and professional response, but also reflects an on going commitment to providing imaginative, practical and well-designed solutions on time and within budget.
Where necessary, each project team will be supported by experienced consultants in appropriate related skills. In this way, Landers & Associates can provide a cost-effective 'one-stop' service, however extensive or modest the task in hand.
The Practice is located in Holborn, central London. From this base we have easy access to clients and properties not only in the capital but also in the South East of England and have been involved in projects throughout the U.K for existing clients.
Landers & Associates is a Chartered Building Surveying practice that has jobs for all levels of Surveyor from Graduate Building Surveyor to Senior Building Surveyor.
If you are looking for Building Surveyor jobs within a Multi-Disciplinary Consultancy please see our latest jobs or contact us to discuss.